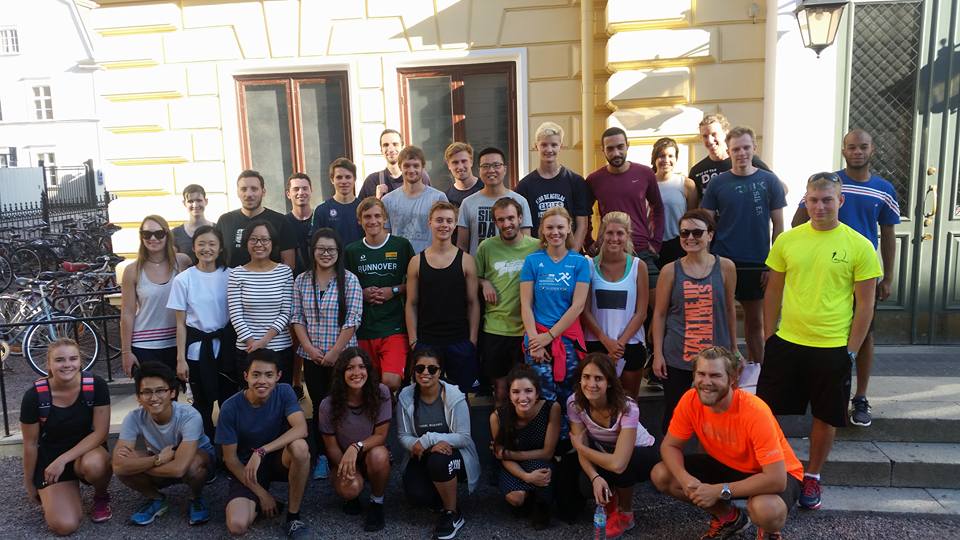 Are you interested in sports in general, especially when done in groups? Or do you like the motivation that a team gives you to train? GHIF is Gästrike-Hälsinge Nations' sports association. We offer the possibility to work out and try out the sports you never would have tried otherwise. We have a big range of events together each semester, the only thing they have in common is that we do it all to have fun and make friends!
On a weekly basis we do have running and yoga. Before the ball season, we offer ballroom dancing lessons. During the summer months we play ultimate Frisbee and volleyball. No experience required! The last years we've had everything from Swedish bandy, skating, skiing, climbing, underwater rugby, dodgeball. We have also arranged joint walking trips and sleep overs in the Swedish outdoors.
If you cannot find your favourite sport here, we can always help you to arrange a class or put toegther a team!
Do you want to come in contact with us, or just want to drop in on any of our events? Like our Facebook page GHIF to keep you updated with our events!